Wingtip clearance & knowing the turning radius of your aircraft
A recent accident report highlighted the importance of knowing the turning radius of your aircraft.
In June 2010 a B737 taxiing for a full length daylight departure was in collision with an A321 which was waiting on a link taxiway leading to an intermediate take off position on the same runway. Both aircraft sustained damage to their right winglet and left horizontal stabiliser respectively and both needed subsequent repair before being released to service. (Image shows damage to the A321's horizontal stabiliser.)
It was recorded that the flight crew of both aircraft were experienced on type. The Captain of the 737 asked the First Officer (FO) to check the clearance of the 34.4 metre wingspan aircraft and was told that it was sufficient. On the basis of this assurance, he continued slowly taxiing and, as a precaution, deviated to the left of the taxiway centreline by approximately 0.5 metres but as the aircraft proceeded the right winglet struck the left horizontal stabiliser of the A321.
The 737 stopped and reported the collision on the Ground frequency and, shortly afterwards, the A321 reported the collision on the Tower frequency. On the basis that neither aircraft had requested assistance, ATC then cleared both to return to the terminal and the emergency services were not alerted.
The conclusions of the investigation were:
The B737-800 crew did not make a good assessment of the distance between their right wing tip and the A321. The FO was not able to (assess) the distance (accurately).
Both of the crews did not make good judgments of the gravity of the situation and did not ask for the damage scope assessment on the scene, and taxied with their damaged aircraft back to the apron.
The Tower shift leader decided not to alert the RFFS on the accident since he had not enough information available at that time.
The Commission formally determined that the cause of the collision was "human factor failure – the taxiing crew did not keep a safe separation distance of their aircraft from the standing one".
Finally, know the turning radius of your aircraft.
These details can be found in the Flight Manual, Maintenance Manual, or Operations Manual. What may appear to be the turning radius on one aircraft type may be different on another aircraft type as illustrated below:
4-engine swept wing design
Britten Norman Islander aircraft
---
The full report published by the Air Accidents Investigation Institute of the Czech Republic can be found here https://skybrary.aero/sites/default/files/bookshelf/2152.pdf.
ASSI is not responsible for the content of external websites.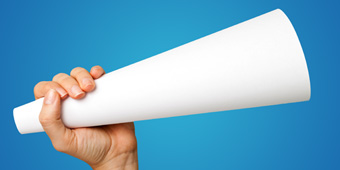 Feedback
If you have any feedback on the content of the Bulletin please email us at enquiries@airsafety.aero.
To receive notification by email when a new Safety Bulletin is published, please sign-up for email alerts.