Maximizing staff potential
If I were to tell you there is an easy way to save money, spread knowledge within your organisation and improve communication and interaction between staff, would you be interested?
All it takes is a bit of organisation, some clear objectives and an understanding of training – and it can be achieved with the resources you already have. It is about knowing when and how it can be used. For many areas of training there are regulatory requirements for you to comply with and you can only achieve this with formal training which is often external. There are, however, many other skills and areas of knowledge where training can be achieved using your own staff. In these cases the benefit to your organisation goes way beyond the initial investment of time. There are many ways to organise internal training but here are some thoughts on three ways you can achieve this:
When an employee attends an external seminar, training session, or conference, establish a company norm that the employee is expected to magnify the experience for the company by training other employees.
This is effective employee development because it introduces new ideas to your organisation and is cost-effective. It also promulgates new ideas. What's more, the best way to make sure that an employee thoroughly understands a topic is to have the employee train others. The chart below shows the power of learning through training others.
New staff joining – it is an exciting but sometimes daunting period for a new employee with an organisation, so a process of induction is important to help the person adjust and learn about the organisation.
Putting together a programme involving existing staff delivering training to the new staff member, goes a long way to integrating someone into the organisation. Those delivering the training may also learn things about their processes and systems when explaining them to someone else that they may not have otherwise noticed.
Learning about each other's roles – it may be that you need to train one of your staff in auditing skills for example, and to do this, you pair them with an experienced individual from another discipline.
This way the trainee acquires auditing skills and at the same time gets to understand another person's role within the organisation. With Safety Management Systems becoming increasingly important, being able to see the whole picture will really add to the process of identifying and mitigating risks within the organisation.
So to sum up, internal training uses real life examples of problems and challenges that participants encounter every day at work. Successful internal training identifies the exact skills and knowledge that participants need to succeed in their jobs and delivers training to address this.
All of the above examples are referred to as On-The-Job (OJT) training because it takes place concurrently with the routine working pattern. Research has shown that this is one of the most effective ways of training staff because it is relevant and is delivered in an environment where you can put the training into action.
Lastly don't forget to record the activities with the details of the purpose of the training and who conducted it in your staff training records.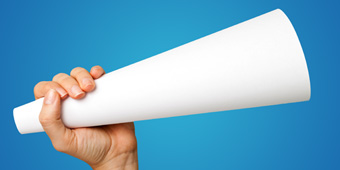 Feedback
If you have any feedback on the content of the Bulletin please email us at enquiries@airsafety.aero.
To receive notification by email when a new Safety Bulletin is published, please sign-up for email alerts.