Loss of Control In Flight (LOC-I)
by Len Cormier, Bermuda
Between 2001 and 2011, aeroplane accidents resulting from a loss of control in flight (LOC-I) event were the leading cause of fatalities in commercial aviation. LOC-I accidents often have a catastrophic result with very few, if any, survivors.
Many initiatives by organisations, manufacturers and regulatory authorities have been underway simultaneously to reduce the number of LOC-I events. The International Civil Aviation Organisation (ICAO) brought many of the groups involved with these efforts into the ensuing discussions under what became known as the loss of control and recovery training (LOCART) initiative.
There is no single, simple solution for mitigating the risk of a LOC-I event. The LOCART initiative identified the need to develop training requirements that address the avoidance, recognition and recovery aspects of LOC-I events. ICAO has introduced improvements to existing Standards and Recommended Practices (SARPs) and corresponding guidance material. Both on-aeroplane training at the commercial pilot and multi-crew pilot level and training in a flight simulation training device at the airline transport pilot and type rating level have been promulgated in ICAO documentation. These improvements to ICAO requirements are under review by Civil Aviation Authorities to determine the need for amendment to their regulations and/or requirements.
ICAO has also developed a Manual of Aeroplane Upset Prevention and Recovery Training (DOC 10011). The manual was developed with input from many groups of experts from aircraft and flight simulator manufacturers, pilot representative organisations, airlines, training organisations, accident investigation bureaus, human performance specialists, etc., and was thereafter submitted for extensive peer review. The manual provides detailed guidance on all aspects of Upset Prevention and Recovery Training (UPRT).
Analysis of LOC-I accident data indicated that contributory factors can be categorized as being either: aeroplane systems induced; environmentally induced; pilot/human induced; or any combination of these three factors. Of these three, pilot-induced accidents represent the most frequently-identified cause of the event. It is recommended that operators who have yet to do so should review their training programmes, in coordination with their respective training organisations, to determine the best means to provide UPRT to flight crews.
ICAO recently convened a LOC-I Symposium in Montreal Canada during the period of 20-22 May 2014. The ICAO documentation, including the Manual of Aeroplane Upset Prevention and Recovery Training can be downloaded from the ICAO website.
---
ASSI is not responsible for the content of external websites.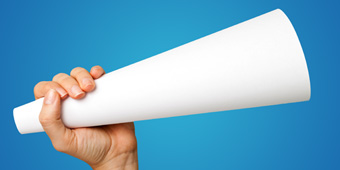 Feedback
If you have any feedback on the content of the Bulletin please email us at enquiries@airsafety.aero.
To receive notification by email when a new Safety Bulletin is published, please sign-up for email alerts.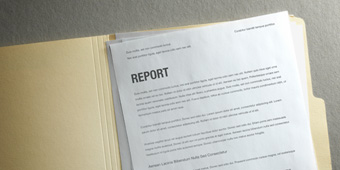 Next Issue
The next issue, Autumn 2014, will be focusing on Quality Management Systems principles and processes that support safety management, so if you have something you wish to contribute or useful sources of information on this subject please submit to: enquiries@airsafety.aero.