Openness
Information is a vital element of any management system. To enable the free flow of this information a 'just' culture is critical. Whenever anything goes wrong, it is a natural human tendency to determine who is at fault. It's certainly great for the media, lawyers and sometimes politicians. In a significant number of incidents nobody intended the event to take place, or thought in doing their job that day it would lead to the incident. Everyone likes to blame – it seems to make people feel better if they have someone to blame. Around the world you can easily find news stories of incidents where much of the focus is blame and it is normally focused on a few or just one person. As we all know, in most cases an incident is the result of a combination of many factors where may be due to elements of a system, process, equipment, environment, a person, team, organisation or even a whole State.
If the incident has involved fatalities, those close to the people lost, in addition to possibly needing to attribute blame, want to balance their loss with the knowledge that the incident will not be repeated in the future. The goal of each of these needs usually conflicts.
To truly understand the cause of an incident and so prevent future incidents all the factors need to be explored. A key element alongside others such as the skills, knowledge and processes of those investigating the incident is that of openness. An investigation requires everyone involved in all aspects of the incident to provide information openly and honestly. In some cases this openness will mean a person, team, organisation or State taking a portion of accountability for any incident. In the aviation industry, people who take this open and honest approach should be positively recognised as leading the way and being the true aviation professionals.
To enable this degree of openness, a 'just' culture is critical. Unfortunately, the world in which the aviation industry operates does not help. Legal systems, insurance issues, politics and economics make the development of 'just' cultures very difficult. This in turn can make finding the lessons learned from incidents very difficult.
So, more often than not the net result from an incident is a person or people going to prison, getting a fine, losing their job or being demoted. There is a stigma of shame. There may be some changes to improve safety as a result, but are all the underlying issues really addressed? Such a course of action will usually fail to discover all the factors involved; these are then left unchecked and may well lead to further incidents. It will also lead to people increasingly withholding information that may lead to preventable incidents.
Despite all the difficulties in achieving a 'just' culture and openness in reporting, aviation professionals should continue to work towards improving this situation as it is key to incident reduction in an increasingly expanding and complex industry.
So when you next see an incident in the news, try not to immediately make judgements; instead, admire all those who openly present the facts, those who assume their true accountability, those who look for the opportunity to learn and all who support them in this.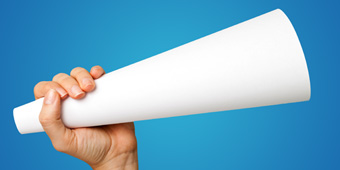 Feedback
If you have any feedback on the content of the Bulletin please email us at enquiries@airsafety.aero.
To receive notification by email when a new Safety Bulletin is published, please sign-up for email alerts.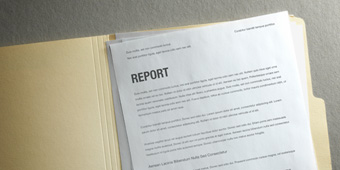 Next Issue
The next issue, Spring 2015, will be focusing on Reporting so if you have something you wish to contribute or useful sources of information on this please submit to: enquiries@airsafety.aero.