Apply for Aircraft Maintenance Engineer's Licence
Anguilla, British Virgin Islands and Montserrat only
Applications for Aircraft Maintenance Engineer Licences for Anguilla, the British Virgin Islands and Montserrat should be made directly to Air Safety Support International.
The application should be made on the following form and should be submitted in accordance with the instructions at section 4 of the form.
---
Airworthiness Application Forms
ASSI has published a set of Airworthiness Application Forms which have been saved with "extended features" so that applicants can complete, save and submit forms using the free Adobe Acrobat Reader.
Once you have downloaded the appropriate software for your device simply click on the form you require, check it has opened in Adobe Reader and complete it in full. The completed form can then be submitted to ASSI by email using the embedded 'submit' button. However, should you experience difficulty in emailing the form, simply save it to your computer and email it to enquiries@airsafety.aero.
---
Completing and submitting fillable PDF forms using a mobile device (phone, tablet etc)
The functionality provided by the default PDF viewer on mobile devices is often limited. Therefore, to ensure you are able to use ASSI's PDF forms successfully on a mobile device you will need to complete and submit the form using the Adobe Acrobat Reader mobile App. The App can be downloaded free of charge from the Adobe website and different versions are available depending on which device you have (iPad, iPhone, Android device or Windows Phone).
To find out more and download the App, please visit the Adobe website (https://acrobat.adobe.com/us/en/acrobat/mobile-app.html).
| Form Number | Form Title | Issue Number |
| --- | --- | --- |
| AIR001 | Application for aircraft registration change of ownership or change of registration mark | |
| AIR002a | Application for a temporary Permit To Fly | |
| AIR002b | Application for a Permit to Fly for test | |
| AIR003 | Application for the initial issue of a Certificate of Airworthiness or Permit to Fly | |
| AIR004 | Application for Continued Airworthiness Management Approval in accordance with OTAR Part 39 Subpart E | |
| AIR005 | Type Acceptance Certificate | |
| AIR006 | Acceptance of nominated or senior personnel as specified in the Overseas Territories Aviation Requirements | |
| AIR008 | Application for the issue or amendment of a Noise Certificate | |
| AIR009 | Application for the initial grant or variation of an OTAR Part 145 maintenance organisation approval | |
| AIR010 | Application for a design change | |
| AIR011a | Initial Approval Application of an Aircraft Maintenance Programme | |
| AIR011b | Amendment Application of an Aircraft Maintenance Programme | |
| AIR013 | Minimum Equipment List (MEL) compliance document | |
| AIR014 | Four engine survey report and recommendation for a Certificate of Airworthiness | |
| AIR015 | Two engine survey report and recommendation for a Certificate of Airworthiness | |
| AIR016 | Application for the renewal of an OTAR Part 145 Maintenance Organisation Approval | |
| AIR017 | Application for the renewal of an OTAR Part 39 Continued Airworthiness Management Organisation Approval | |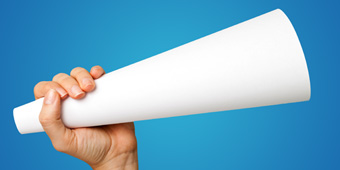 ---
---
---